Philosophy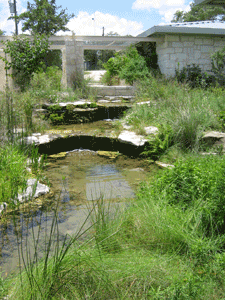 Latchford Bachardy Architects is a full service firm that is focused on providing exceptional architectural design meeting the specific needs of our clients. We view design as a collaborative process between owner and architect with the common goal of constructing projects that are unique to their own circumstances. We begin our design process with no preconceived ideas, ensuring that we continue to deliver site specific architecture which engages with local climatic conditions and adapts to the surrounding environment. The objective at LBA is to create timeless, sustainable designs, entrenched in local traditions, built to be experienced by our clients for generations.
Wayne Latchford, AIA
Mr. Latchford has over 30 years of experience in the building industry. Since graduating from the University of Texas School of Architecture in 1983, he has been involved in a diverse spectrum of project types including medical, institutional, commercial, industrial, educational, multi-family, and single-family residential.
Mr. Latchford is a licensed Architect with the States of Texas, California and North Dakota and he is certified with the National Council of Architectural Review Boards (NCARB) in Washington D.C.
Mr. Latchford combines his experience and firsthand knowledge in the architectural field, with his passion for design and the approach that begins by working closely with the client, listening to their needs, and with the goal of creating buildings and spaces that take on the unique characteristics of each site and each client.
Matthew E. Bachardy, Assoc. AIA
Mr. Bachardy has 34 years experience in design and building and has developed a practice that is expert in practical sustainable design. He has conducted a design-build venture since 1993, designing and building many Sustainable Architectural projects, initially focusing on rainwater collection systems in various settings.
Mr. Bachardy has a great deal of hands-on experience in Architecture and construction, having completed several hundred successfully "green" projects. This in-depth knowledge allows him to easily visualize how a building works with its site and how the vast array of materials and systems that make up a modern building work together during the design, research, documentation and construction administration process.
Mr. Bachardy's design philosophy places an emphasis on combining artistically designed buildings integrated with their site to create a sense of belonging. He employs strategies such as environmentally sensitive use of land, resource and energy efficiency, and alternative construction materials / systems. His main goal is to create pleasing, comfortable, and healthy built environments with respect to the land and the region where the project is located.